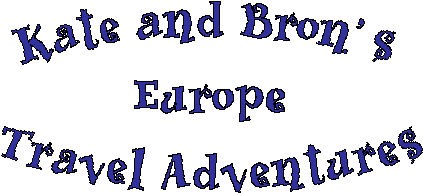 NEW: photos
Find out where we are by looking at
our itinerary
(we'll be updating this as we go).
Have a look at our
diary
entries to see what we've been up to
and our thoughts and impressions on the things we've seen and done.
Check out the
places
we have been
Join our mailing list to receive emails every time we find a net cafe...
To subscribe to our mailing list or edit your options, click
here
.
To look at the mailing list archive, click
here
.
11 July - 23 November, 2002